The new semester started so quick that I could barely breathe!

I can't even get myself organised this semester because I was thrown an essay due a week right after my first tutorial. Freaking crazy, but I love it! Can't wait till this semester ends!

And since I haven't been blogging for a while, I've decided to throw in a 7-day brunch recommendations starting with Brisbane (one for now), followed by Melbourne's (from my one week vacation with K).

So I had mentioned about this wonderful cafe in Milton that offers yummy Banoffee a few posts back. This is it! Now I'm gonna share with you my many many trips down to Comfort At My Table. :D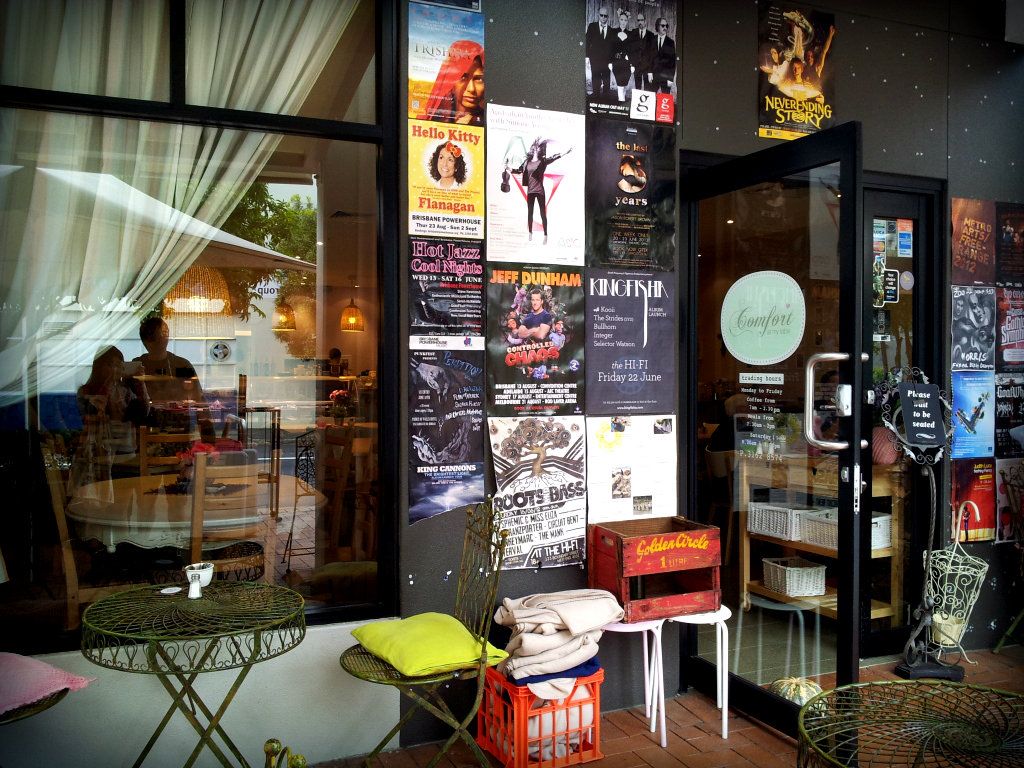 Unlike most cafes in Brisbane,
Comfort At My Table
is quietly tucked away from main streets. If you ever stumble upon this cafe with no intentions of locating it, I'm amused! (;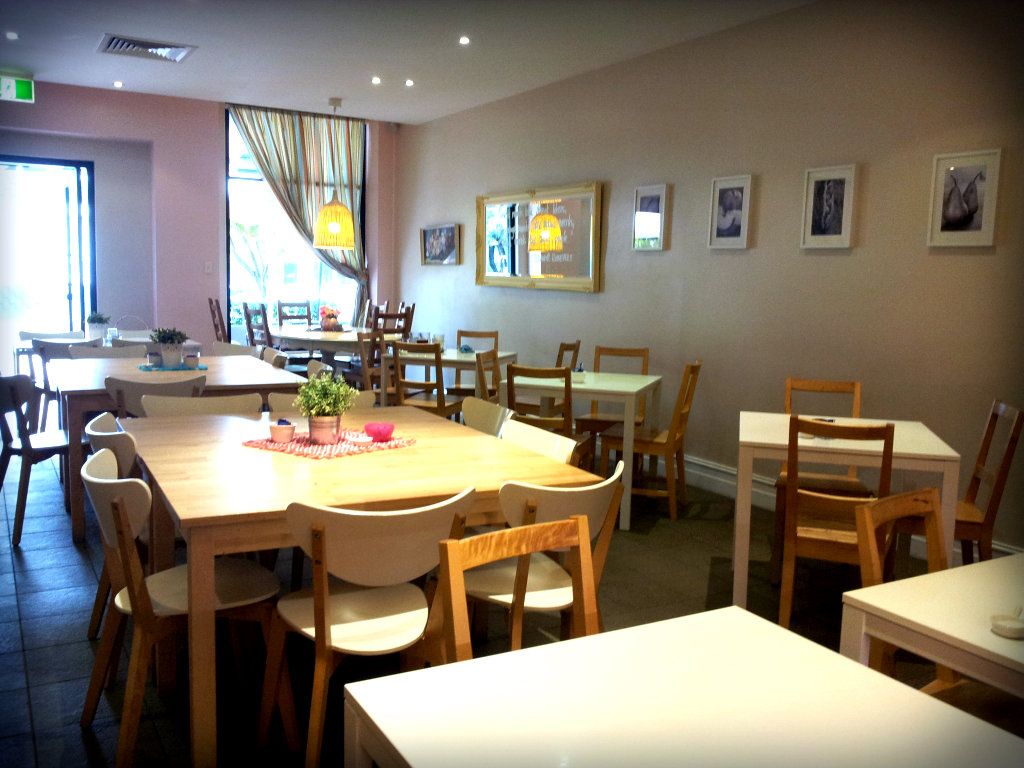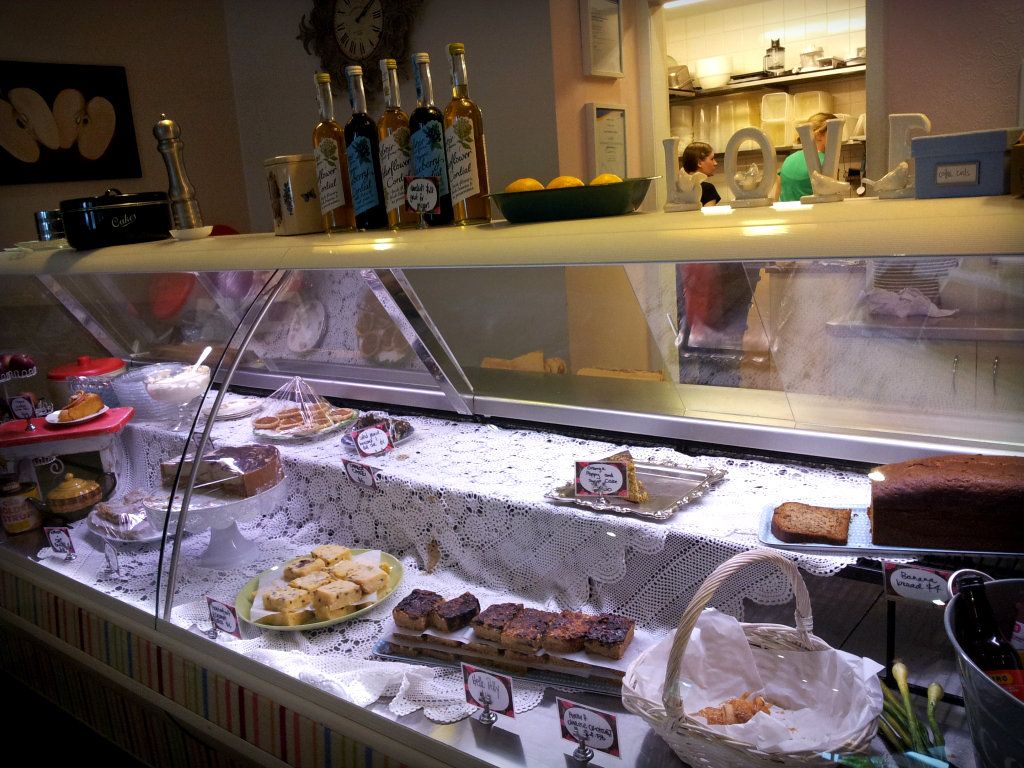 It is a very dainty, sweet-looking cafe that serves breakfasts/brunches and lunch. In addition to their yummy breakfast menu, they also have weekly specials that sounds so heavenly, you'd want to order everything omg!
All but 2 of the photos are taken with my Samsung Galaxy Note, as I initially had no intentions of blogging about good bites. Luckily Note has really good resolutions so it does not seem so bad. And there's also weird angles involved 'cos most of my food photos are taken to be used by Instagram. Sorry!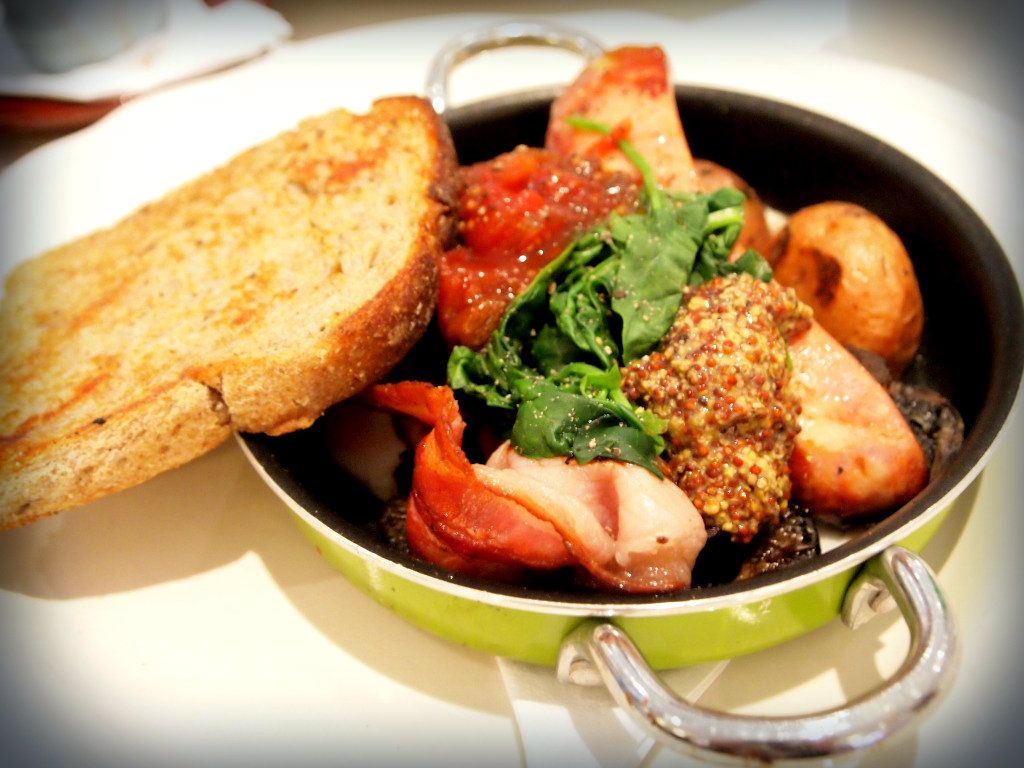 This is obviously a photo taken with my camera, lol. This is the one pan fry-up. A good savoury meal if you're one who craves meat or heavy dish early in the day!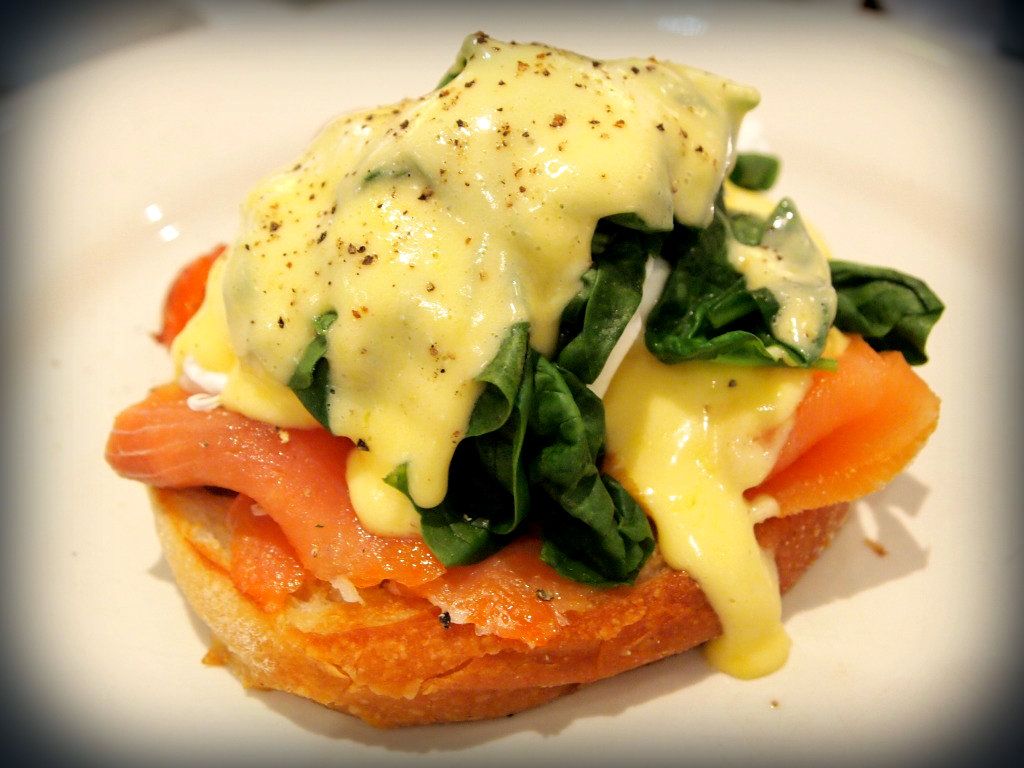 Another (and last) photo from the camera. This is the eggs benny. I SUPER LOVE THIS ONE! The few times I did not order this was when I forced myself to try something new, or when I convinced myself the hollandaise is sinful (it is!!!!!)! But so worth it!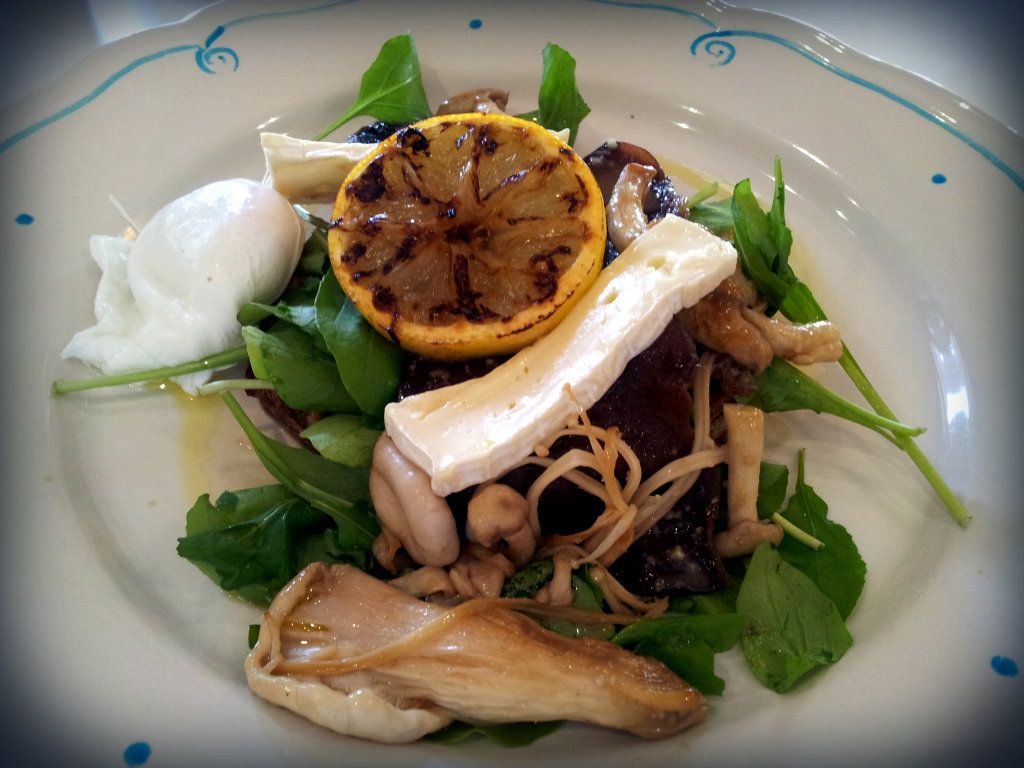 Another favourite of mine. I think it's some mushrooms medley where they serve you all sorts of yummy mushrooms, with 2 slices of creamy brie cheese! #lesigh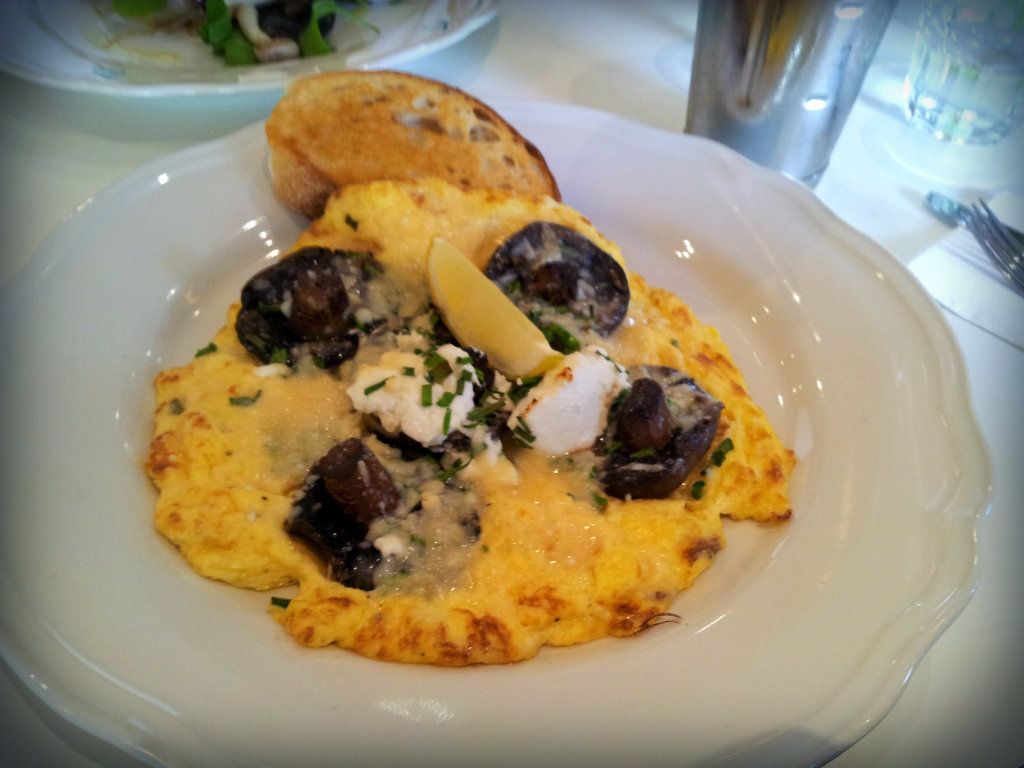 This is an open omelette. If I'm not wrong, this was from one of the specials.
This is also another special variation of their open omelette. Seriously yummy! The pumpkin was soft and sweet, and the amount of cheese was generous!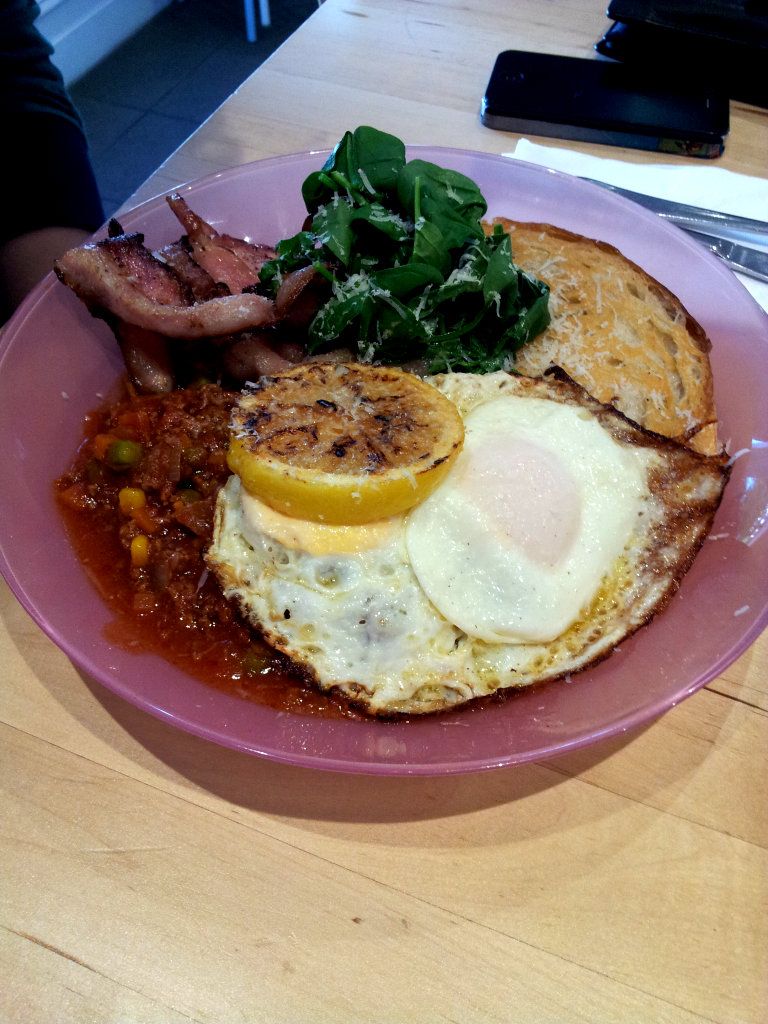 I know the plate looks funny. They were full and I guess they ran out of proper ceramic plates. A little disappointing actually. This dish was not fantastic, too. K and I felt that the mince was too acidic, and the whole thing just looks boring.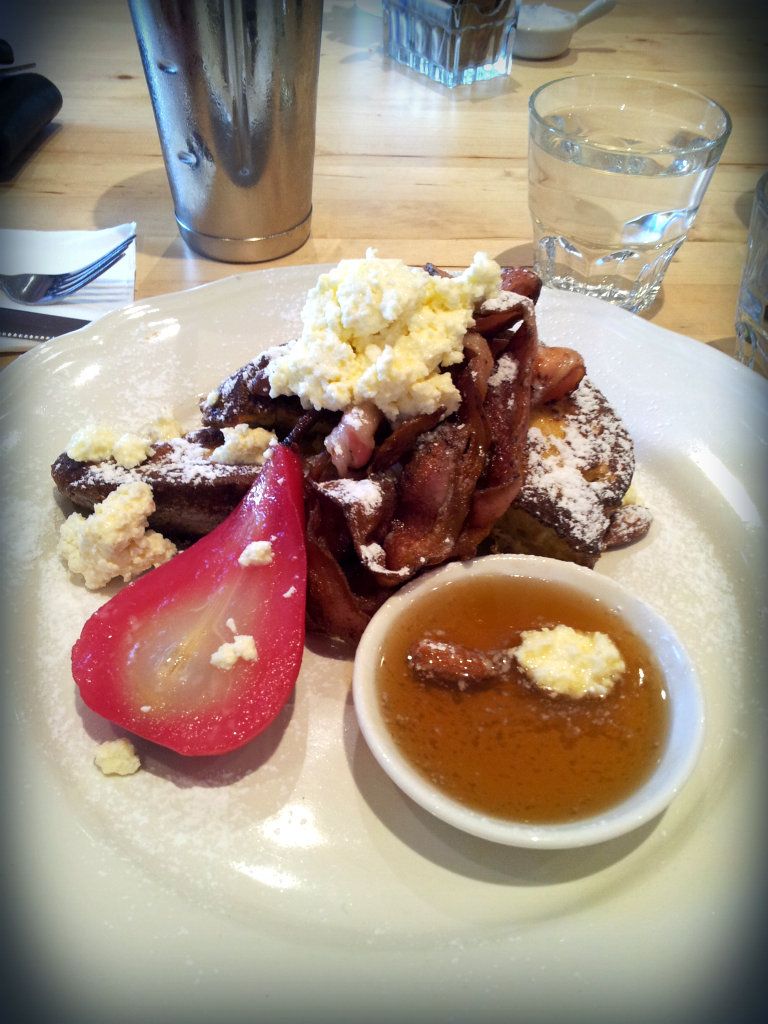 Comfort At My Table has really good savoury breakfast options, but if you're the kind that prefers something sweet, I'd insist you try their french toast! It is pretty unusual to see bacon served with french toasts, but this is pretty awesome!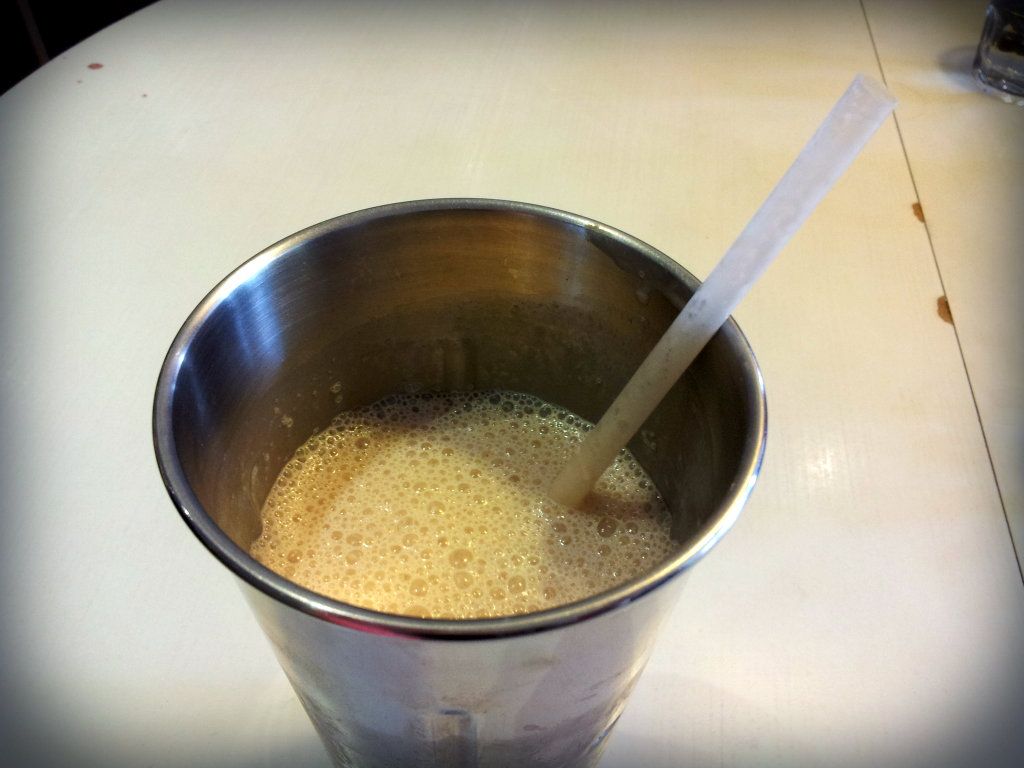 K and I also fell in love with this cafe's milkshakes. Thus far, no one else served better, be it the sweetness or the creaminess! Look at the amount of froth! :D :D :D
Another worthy beverage to try would be the Pot Of Comfort Chai. This pot equates to four cups of yummy chai latte! Andddd...... it's soy milk! Less sinful, haha! (; And it's pretty fun whilst 'interacting' with your pot!
We have also tried their lunch menu before, too! Pretty good, but the focus is definitely on their breakfasts.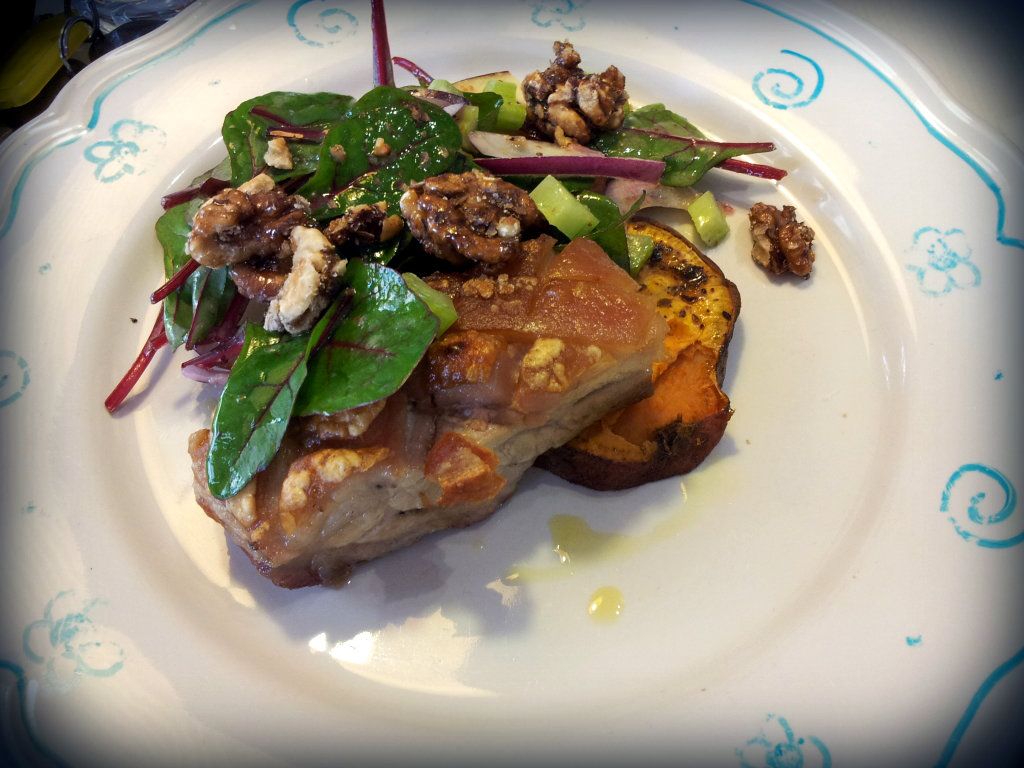 Pork belly.
Chicken schnitzel. This is awesomeeeeeee!
I hope I made you hungry and ready to try this cafe's food of love!
Comfort At My Table
5/ 19-23 Cribb Street, Milton,
Queensland 4062, Australia
Tel: 07 3162 8574
Breakfast
Monday - Friday, 7am - 11am
Saturday, 7am - 12pm
Sunday, 7am all day breakfast
Lunch
Monday - Friday, 11am - 2pm
Saturday, 12pm - 2pm
Love,
Suen