During our one week vac, K and I made sure food was one of the few priorities.

Pigging is a necessary indulgence whilst travelling! Remember that, and your stomach will thank you afterwards!

I went on Google to research for good bites before the trip. It seems like when it comes down to a good brekky, Melbourne has a lot to offer!

One of the highly raved cafes was Hardware Sociéte.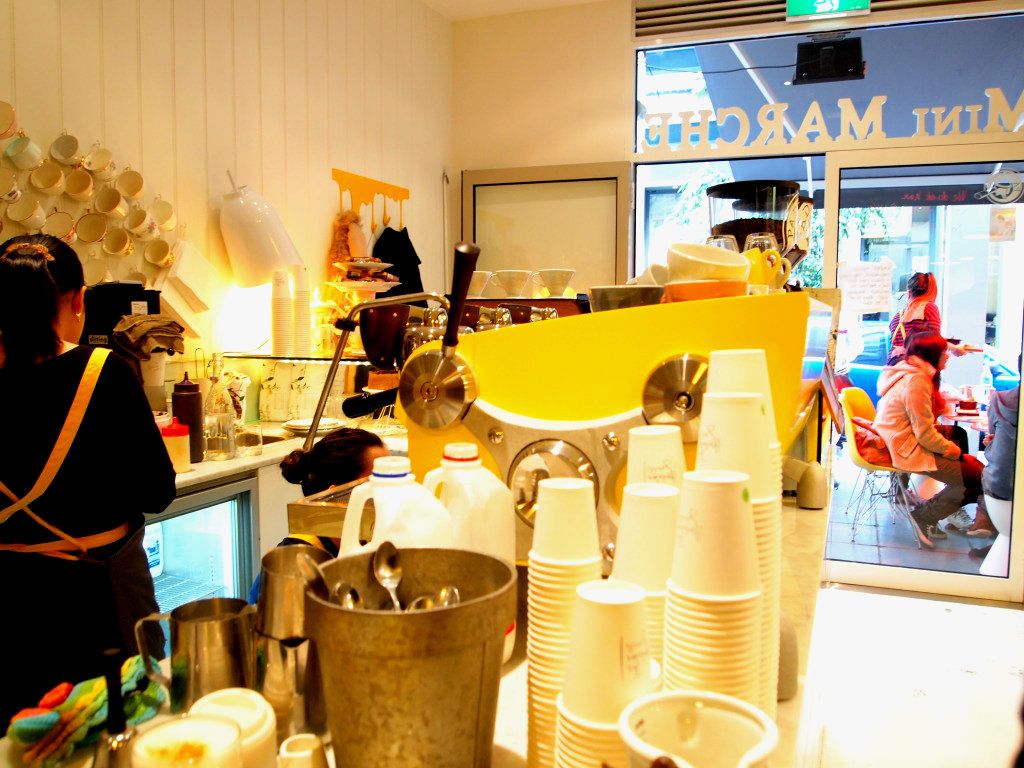 The fun part about hunting down food in the Melbourne city is that all these awesome food stores are hidden along the most unsuspecting alleyways. This is the case for
Hardware Sociéte
; you'd be amazed by the crowd given how secluded its location is.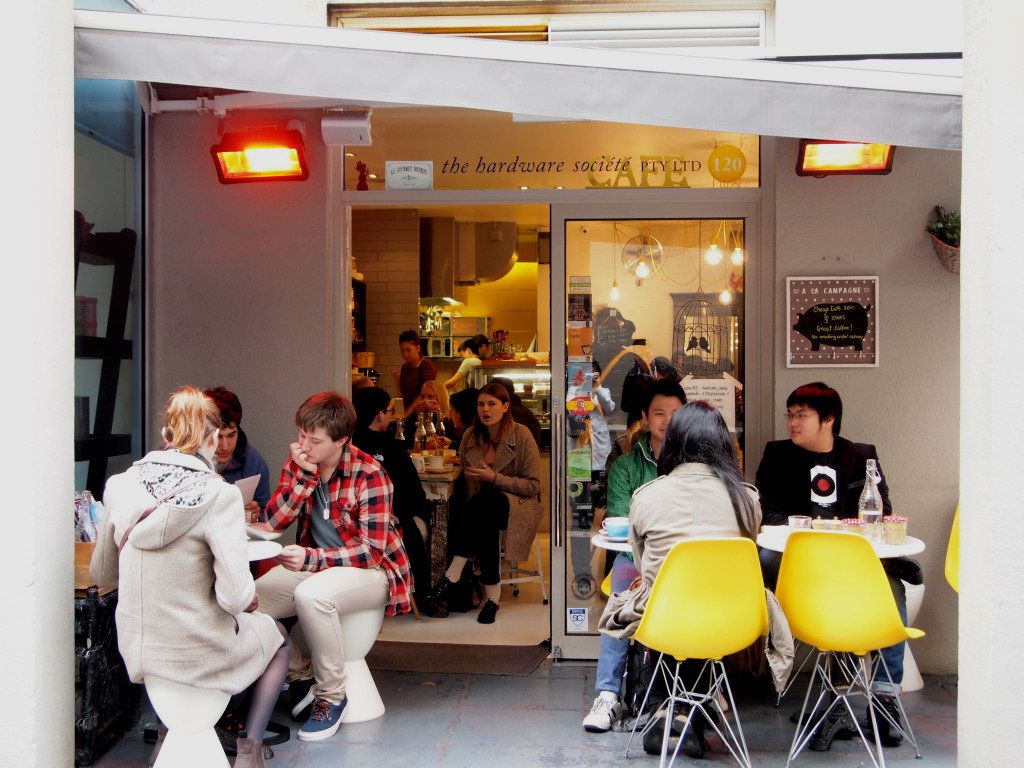 But that is also how you tell a place is worth each visit.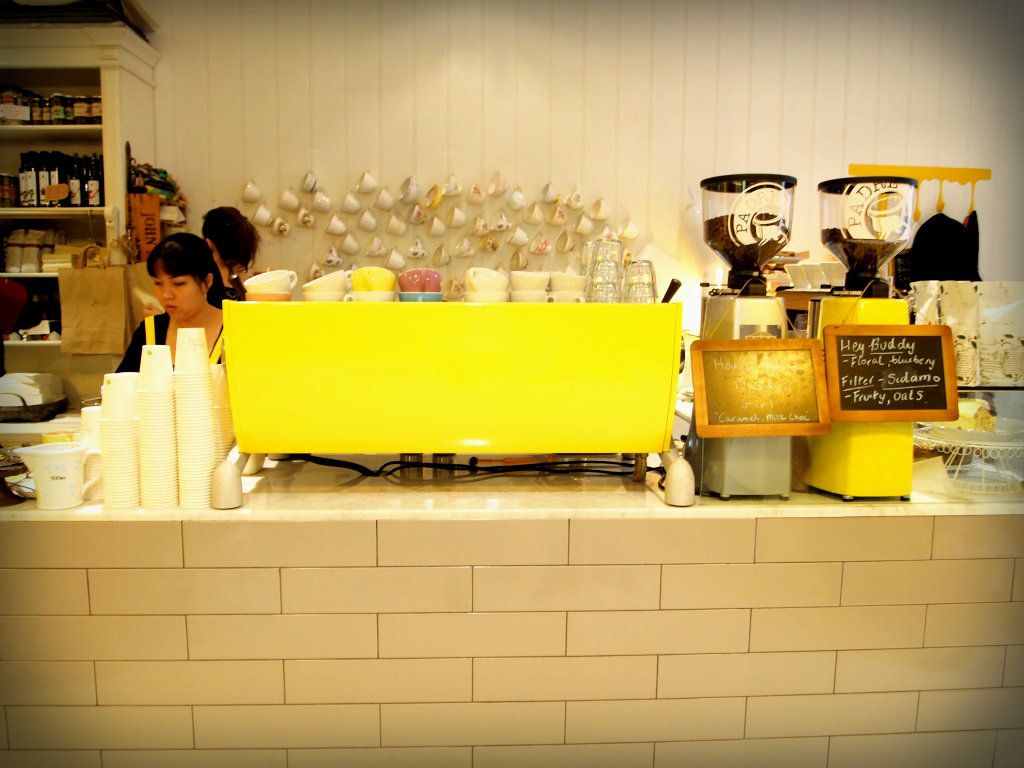 I guess we can safely conclude that yellow is the theme here. It is pretty refreshing to see a bright canary-yellow coffee machine!
We arrived just in time for last orders (breakfasts). It was so packed, we were allocated the table right outside. The food is great, and very interesting as well! But if you have a choice, don't choose the seats outside because the table is just too small for proper meals. I guess they were mostly meant for coffee breaks. Oh yea, their mocha and hot chocolate were divine!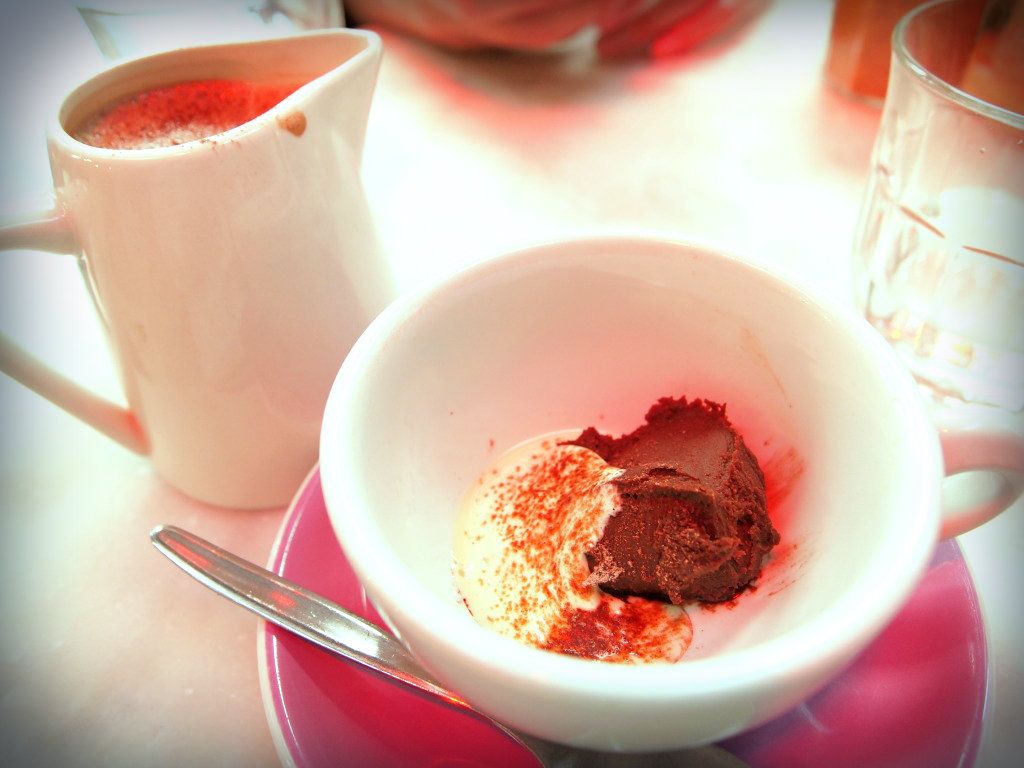 That's the best hot chocolate I've ever had in my life! (Yes, I think it could even be better than Lindt Cafe's!) A good chunk of chocolate right there, with... cream? And there's more gooey chocolate at the bottom of the frothed milk! It was pretty generous, because if my memory did not fail me, the milk comes up to 1.5 cups of hot choc!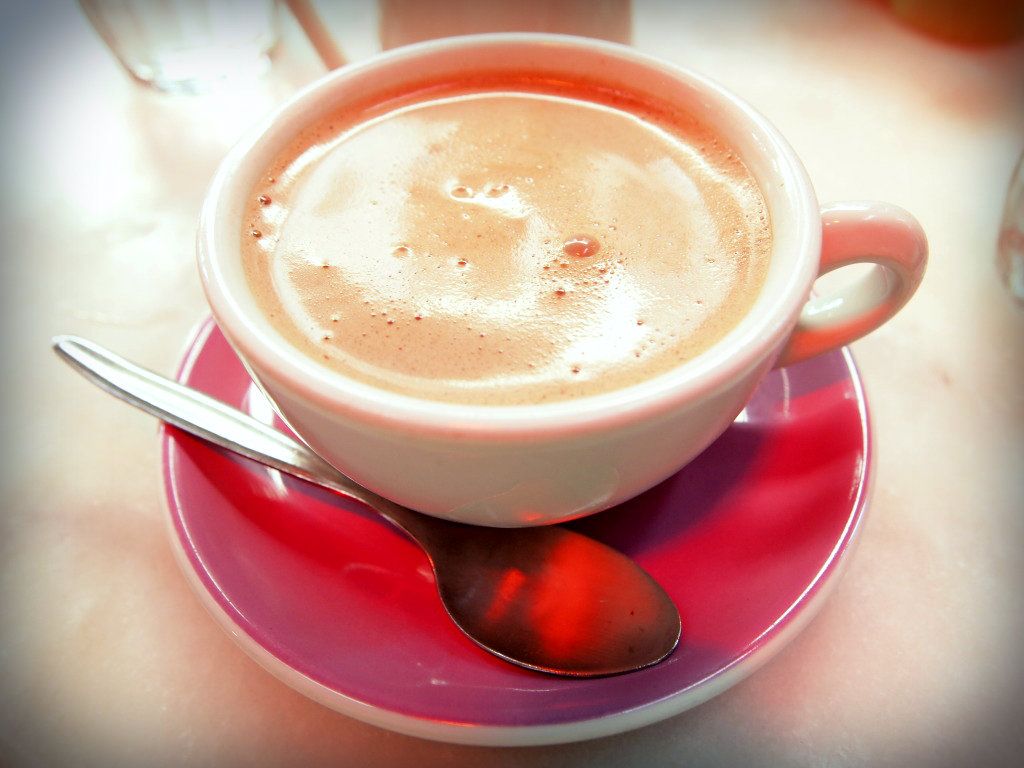 Pour the milk in and there you go! :D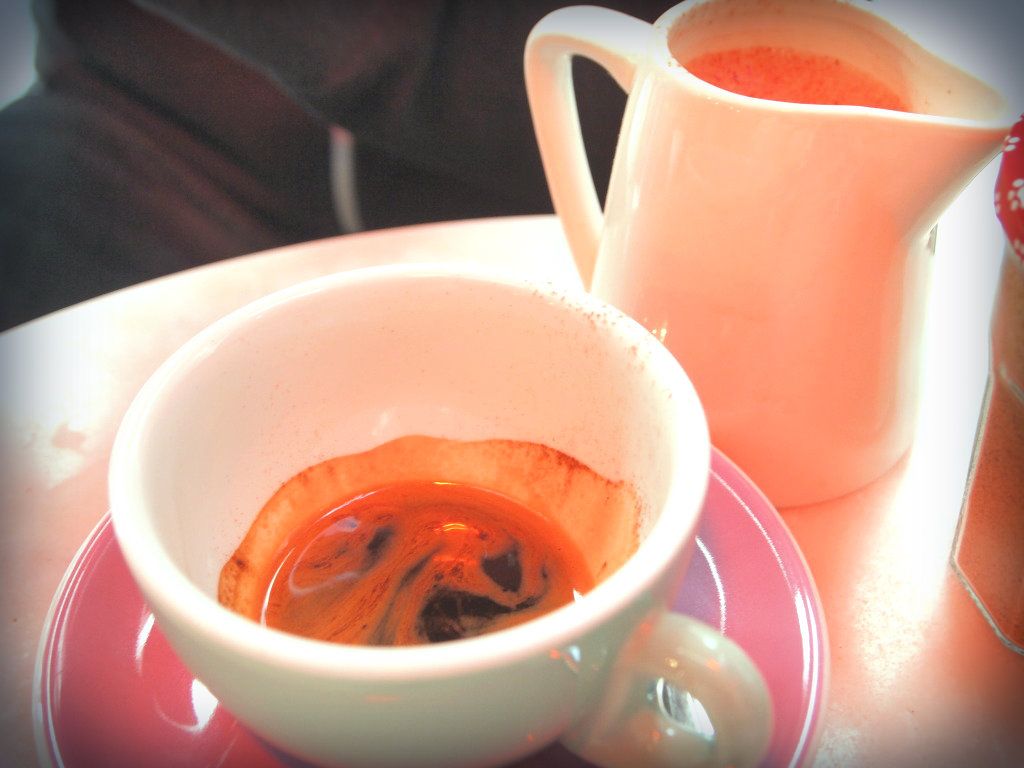 This is their Mocha, and mind you, they know their coffee! This was so rich, it perks you up! Oh, and they use the same gooey, melted chocolate for the milk here, too. I also realised a lot of the good cafes in Melbourne use melted chocolate instead of powder. Where can I find one like this in Brisbane??? #lesigh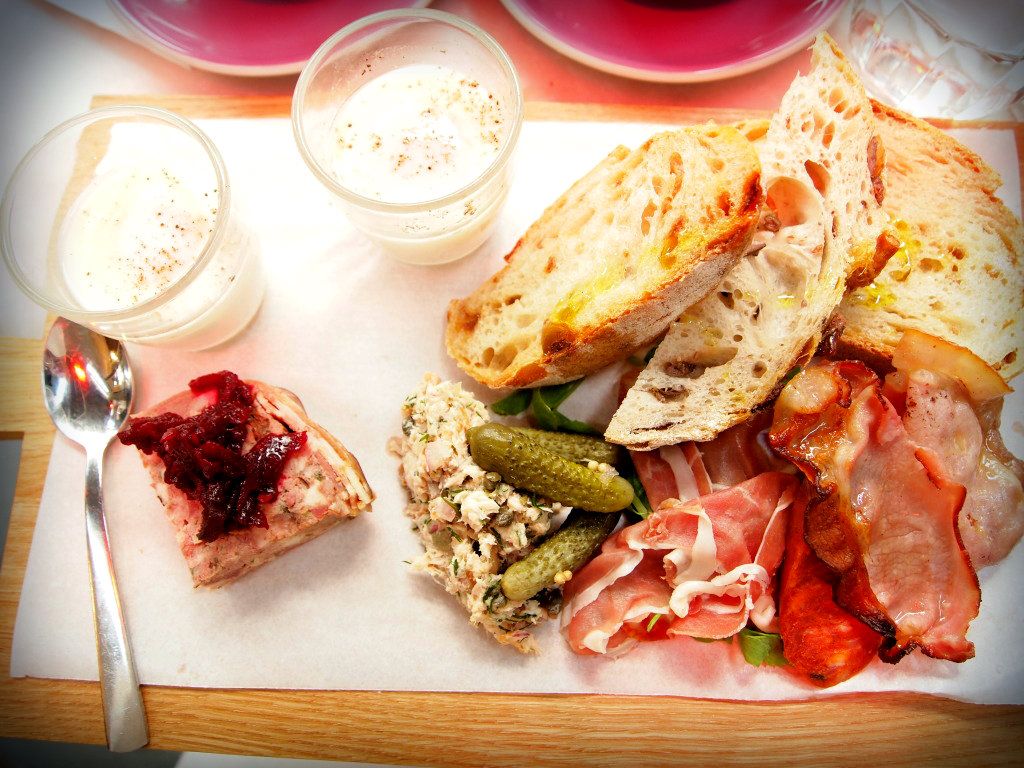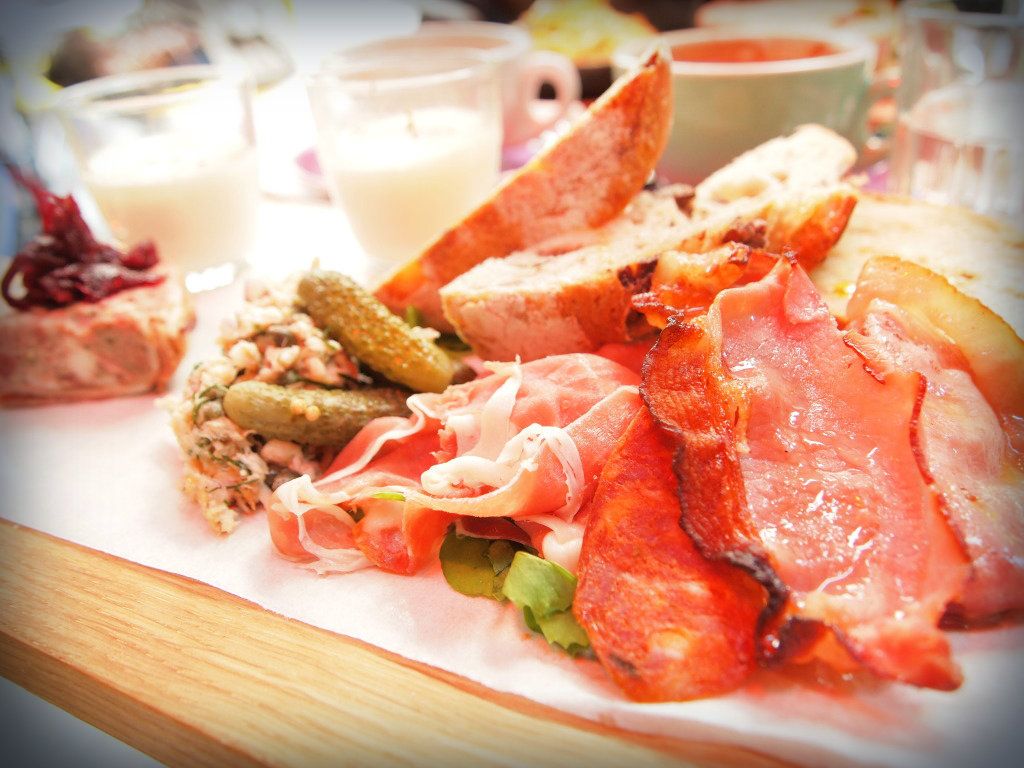 This is like a cold platter, or something along that line.You get a variation of preserved meats, olives, pickles, capers, tuna, meatloaf, with toasts. This is really interesting and just super fantastic to look at! Also great for those who wants to eat a tiny weeny bit of everything. Oh, and there's two poached egg shots! :D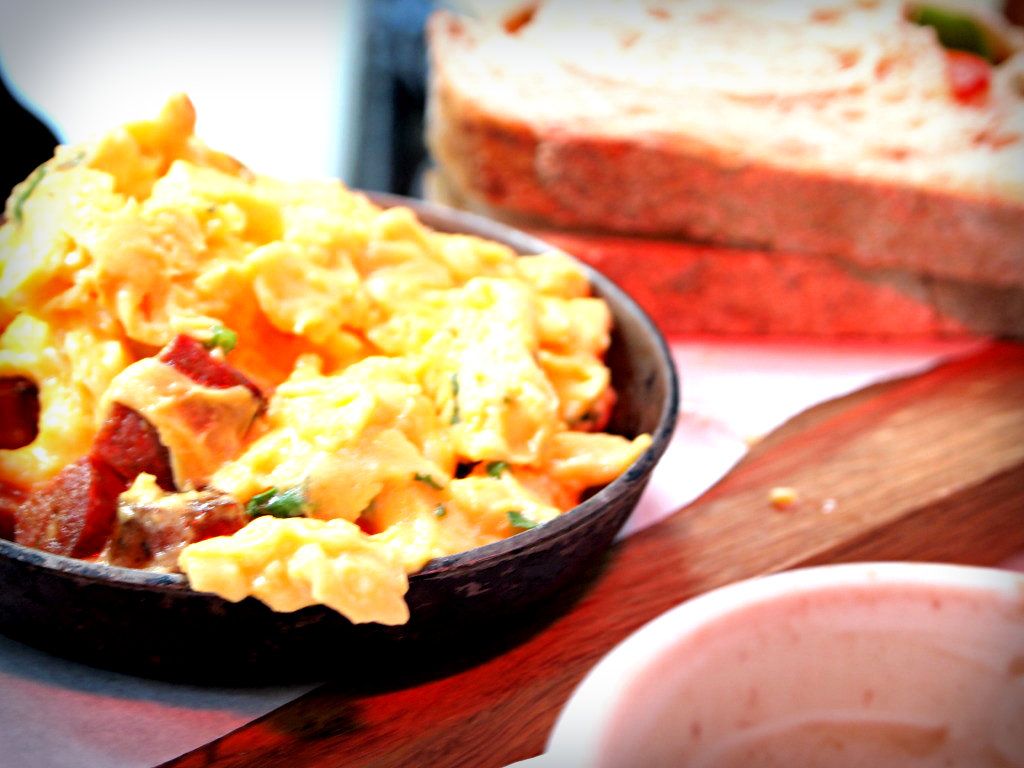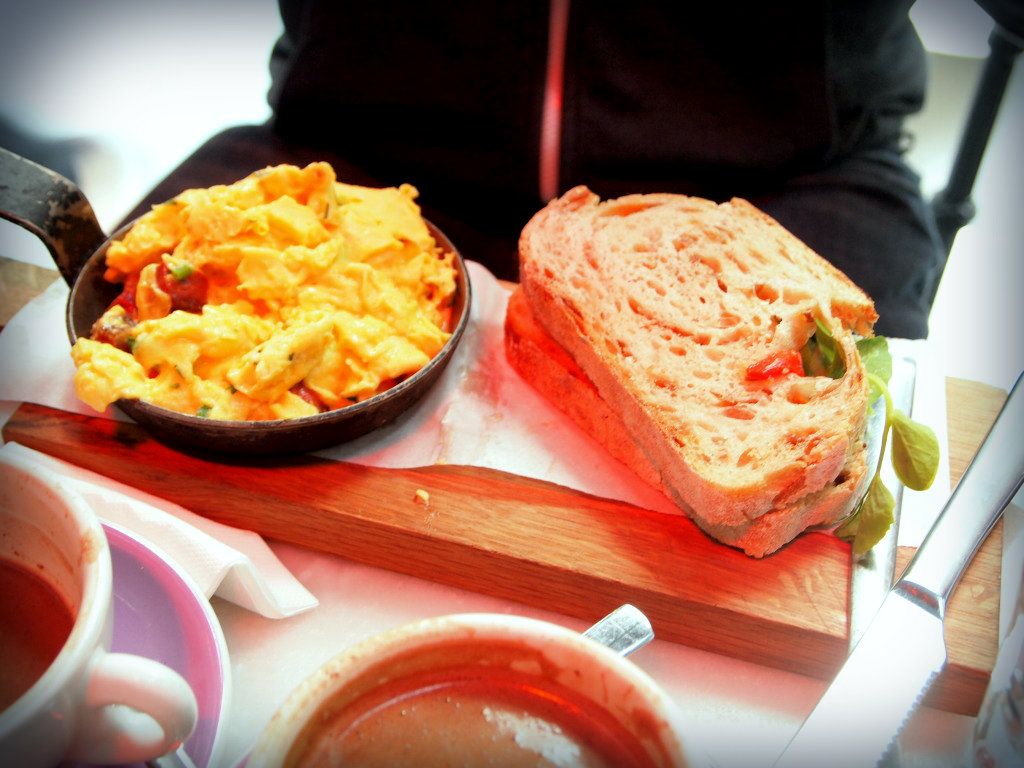 This should be the chorizo scrambled, accompanied by a sandwich. The scrambled was cooked really well! It was fluffy and not too runny.
I have to emphasise that the drinks were really beyond description. I can still remember how great the coffee and chocolate was. If our schedules were not so tight, I think I'd insist we come back for more coffee (and hot chocolate)!
You lucky Victorians!
Hardware Sociéte
120 Hardware Street, Melbourne,
Victoria 3000, Australia.
Tel: 03 9078 5992
Opening hours
Monday - Friday, 7.30am - 3pm
Saturday - Sunday, 8.30am - 2pm
Love,
Suen