I thought I had enough brekky trips during my Melbourne vacation to cover 6 posts, but I guess I'm wrong.

I still want to continue the 7 brekky recommendations so I'd have to dig some up from Brisbane's. It's not so difficult to do that since whenever we could, K and I would go for brunch dates.
However, I realised people tend to recommend super popular places. That's not surprising 'cos most people prefer to head to places that's been raved. So I decided to do the opposite and tell you about a brunch location that's worth going even though it's not as well-known.
The cafe I'm introducing in this post is Pawpaw.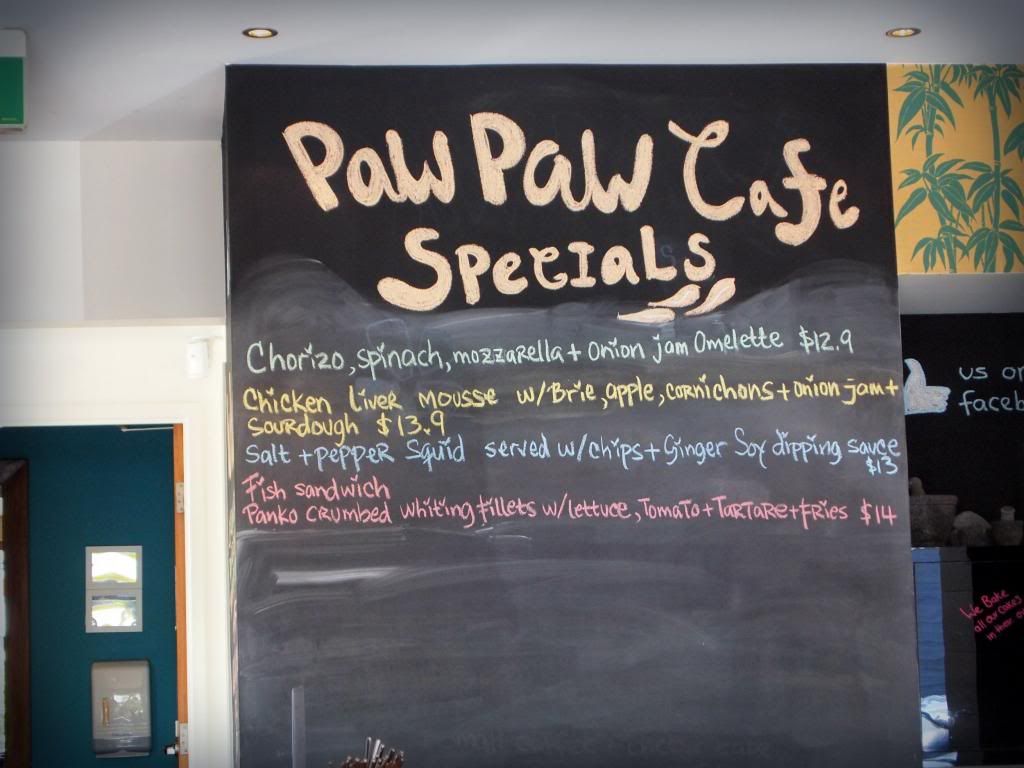 It's funny how this cafe is named Pawpaw because it's not like their meals are specialised in the orange-flesh fruit. For those unfamiliar with the term paw paw would know the fruit by its other name, Papaya. I think paw paw, or papaya, is a love-hate fruit; from what I know, people either love it or hate it. I personally don't mind the fruit, but who cares, this cafe has nothing to do with paw paw/papaya!
Now back to the cafe. It is highly likely you'd miss Pawpaw because it's hidden in a corner. They did put up a signboard along the main street though, which helped us to locate it fairly quickly.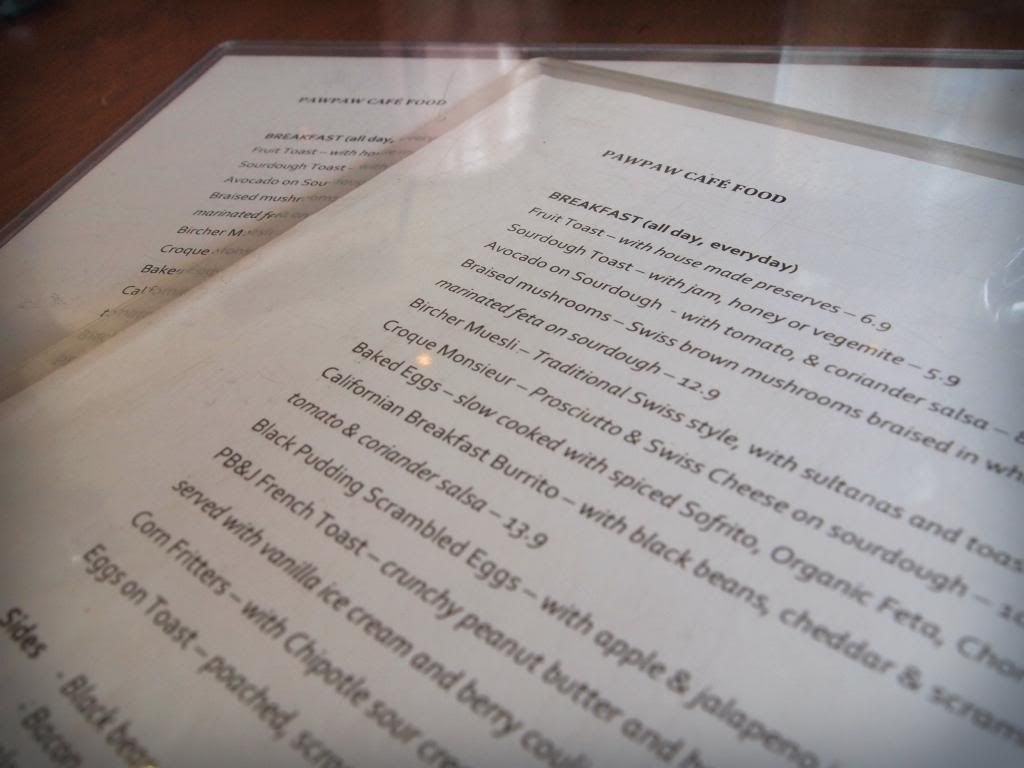 We decided to have our brunch here because I had an appointment for eyelash extension that was a few seconds away from the cafe. It was at 2pm, so boy was I glad this place serves breakfast this late into the day!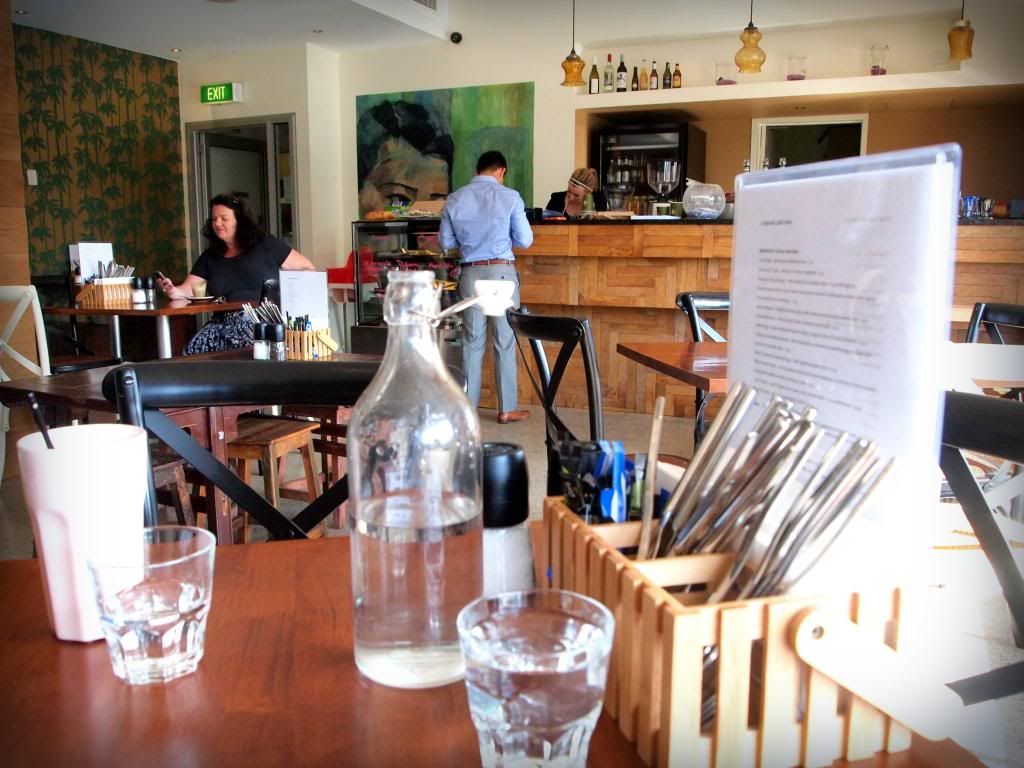 It was relatively quiet when we were there. The simple wooden furnishing complemented the interior as the cafe is pretty spacious. I've seen some cafes squeezing in tables and chairs in every corner because it is just too popular, and the noise and lack of private space gets a little disturbing when you dine. I didn't get those at Pawpaw. Not sure if it's because it's pretty empty that day, or because of the simple layout.
As usual, we have mocha and milkshake. I didn't take a photo of the milkshake because it was too sweet, and a bit too thin. The coffee was not bad though. Figured since it's Campos, lol!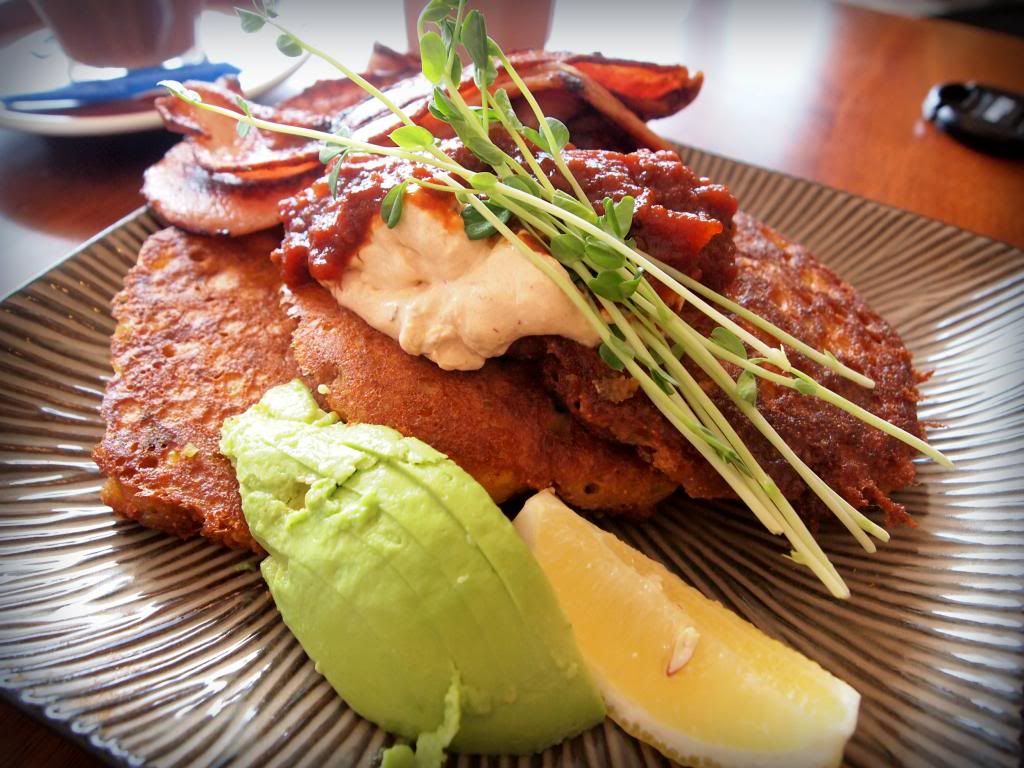 This is the corn fritters we ordered. A must try! It was crispy and light! I hate doughy fritters because it'd taste rubbery and gross. This was not thick and rubbery at all. It's topped with sweet tomato relish and sour cream, with a side of bacon and avocado! Look at the colours!!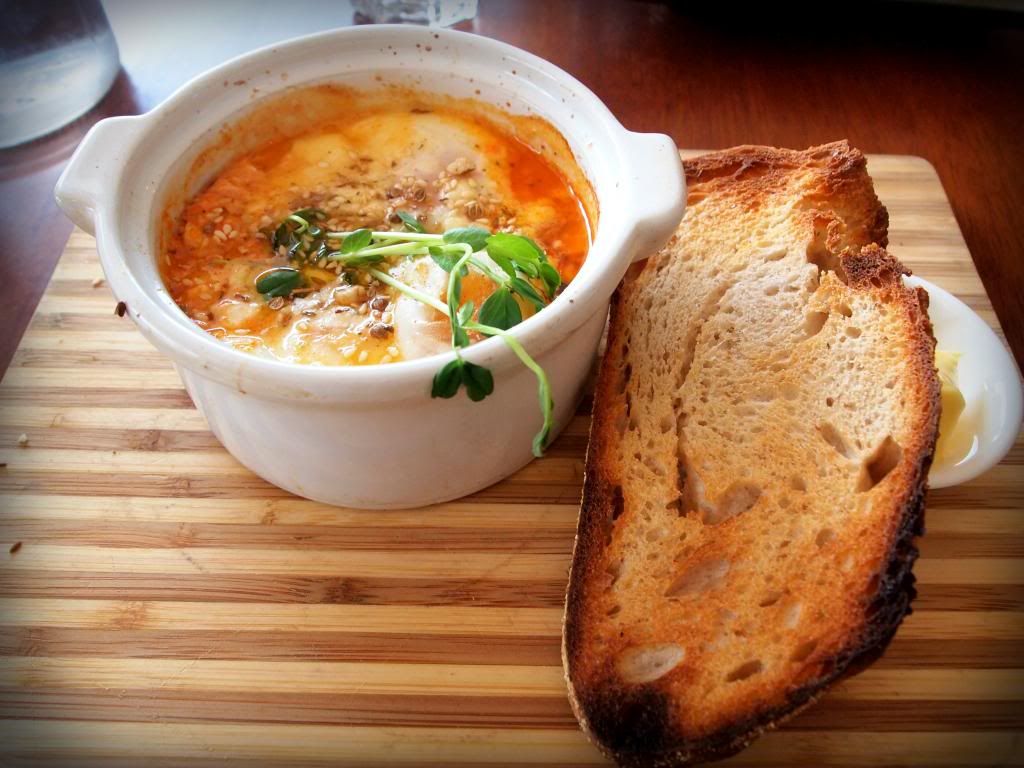 The other meal we got was the Baked Eggs with chorizo and feta. This is a very unique dish compared to most Brisbane breakfast menus, and I'd highly recommend this if you're in the mood for a warm, comfort dish. The gravy is full of flavour, so remember to soak your crisp buttered bread in it and take a big bite! Yum!

The staff here is also very friendly and full of smiles. I even got myself a free muffin before I left (because otherwise they'll be thrown away and gone to waste)! And yes, the muffin was awesome!


If you missed the usual breakfast hours and can't get rid of your cravings, go down to Pawpaw for some! They'll treat you and your stomach very well! Till 4pm, that is. (;
Pawpaw
Corner Potts Street & 898 Stanley Street,
Woolloongabba, Queensland 4102, Australia
Opening hours
Tuesday - Friday; 6.30am - 4pm
Saturday - Sunday; 7am - 4pm
Love,
Suen